As a foreigner living in a Spanish speaking country and someone that has met a lot of other foreigners over the years that try to learn Spanish, I can state that the one big hurdle that keeps people from learning Spanish is their mastery of the verbs.
Although there are clear grammatical rules about how and when to use the verbs, the sheer volume of different verb tenses and conjugations can be enough to have even the best of students think that they are dealing with an impossible task.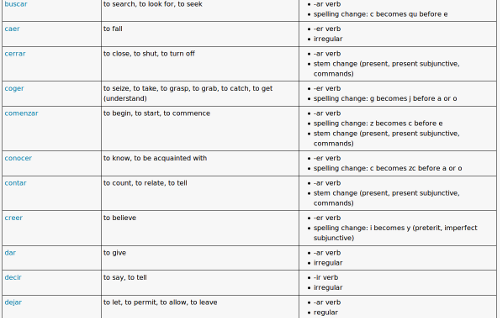 As with anything worth learning, really mastering Spanish verbs can be a life long process. This website was built to make this process a little easier.
On this website you'll find:
Well, give it a try and good luck learning those verbs.